PERSONAL INFORMATION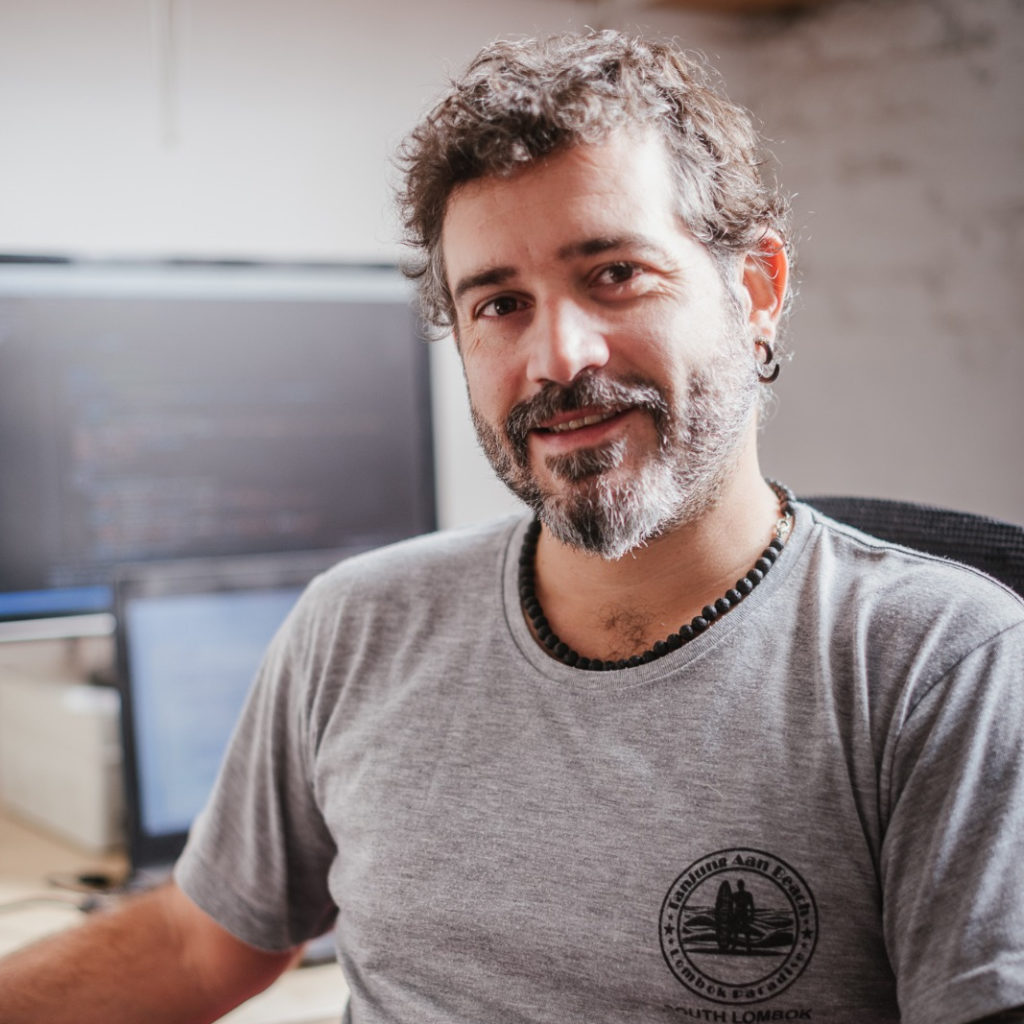 Surname, Name: Cuadros de Cortina, César
Date of birth: November 24th, 1979
Place of birth: Barcelona, Spain
EDUCATION AND TRAINING
Facebook Certified Ads Product Developer I certification. Issued by Facebook BluePrint. Credential Url: https://www.youracclaim.com/badges/650d9f51-865b-4e63-b95a-2daffa35620d/linked_in_profile
Computer Engineering: Broad knowledge of programming languages ​​and ease of learning new languages. Administration, management and network design, databases and operating systems. Studies offered at the U.A.B.( Universitat Auntònoma de Barcelona). SENECA/ SOCRATES Scholarship for a year at the University of Granada.
FINAL CAREER PROJECT: Architecture, development and implementation in Python with wxWidgets and OpenCV libraries of "interface with graphical editor for automatic labeling of image sequences" for files creation process "Ground truth" needed to evaluate the recognition objects of a mobile robot. In collaboration with the department of robotics and artificial intelligence IIIA(Institut de Investigació en Intel·ligència Artificial, in UAB)
Global Administration GNU/Linux Course: Creation and management of systems, servers and basic security. Course offered through Enginyeria de la Informació i de les Comunicacions (dEIC) department at UAB.
B.U.P & C.O.U degrees: Sagrados Corazones de Sarrià (1º a 3º de BUP), Ausiàs March (COU), mode: pure sciences.
Graduate school: C.P. Duran i Bas.
WORK AND PROFESSIONAL EXPERIENCE
Senior software development (PHP) and system and server administration (LINUX) as a Freelance. Customization of functionalities and development of CMS modules or plugins (Prestashop 1.6 and WordPress) and web applications without prefabricated content managers. Custom FrontEnd and BackEnd development. (Currently)
Implementation of tracking codes for remarketing, such as Google Tag Manager/Analytics, Facebook Pixel, Catalog Manager & Dynamic Ads (certified) and TIK TOK.
Use of version control under GitHub.
Systems Technician – Release Manager at PRIVALIA VENTA DIRECTA SA. Management and control of versions under Subversion. Versioning of different simultaneous projects, upgrades trunk, branches and tags creation, and installation in different development environments and testing: integration, pre-production and production. Development and integration of web application for remote atugestión Version: SVN remote (6 months).
Programmer / Web Developer in ESDECÓMIC S. L.. Development of a web platform dedicated to selling / download digital comics: Koomic (www.koomic.com). PHP7, HTML, CSS, Javascript (jQuery), webservices in Java (Hibernate, JSON, REST)​​, shellscripting (bash). Support for monitoring and troubleshooting and programming errors (Bugtracker). Development of front-end and back-end of a web application to control billing, sales statistics and configuration of customers and suppliers. Developing iOs webservices for external applications (iPhone, iPad, iPod Touch). Administration and maintenance of servers for development (parallel and team developement) project in a local environment. (2 years)
Fellow in ENDESA NETWORK FACTORY (ENF), R & D in developing embedded software for a remote control on household chores processor: PROXIMA GSM project. Support for evaluating service quality of a corporate network. Development communication protocol between remote devices. (1 year)
Teaching, Basic Access course for hospital staff by company GPF (Gestió Programes de Formació). (20 hours)
Fellow at CESCA (Centre de Supercomputació de Catalunya). Department of Systems. Web development, improved information repositories, corporate tools and administration. (6 months)
Teaching, Outlook 2003 course, for employees at IQA (Industrias Químicas Asociadas, Tarragona)(2 weeks)
Website programming. Development of static pages (html, css, javascript) and under the paradigm simple MVC (model-view-controller) in php. Development of Virtual stores by CMS Joomla / Prestashop and online booking for services, hotels, apartments and houses, high level. Installation and customization of personal and business WordPress. (Independent).
Customer service and billing solution for physical and technical problems for 060 Retevisión customers in Promofon company (6 months).
Telemarketer, marketing and receiving calls, TGT (Tecnología y Gestión Telefónica) (3 months)
Blockbuster Video, dependent and customer service (6 months).
LANGUAGES
– Native languages​​:
Spanish: excellent level spoken, read and written
Catalan: excellent level spoken, read and written
– Other Languages:
English: High level spoken, read and written. High level in specific technical language.
Basic knowledge of Basque language and Galician.
TECHNICAL SKILLS
COMPUTER SKILLS:
Facebook Business Manager, Dynamic Ads, Dynamic Product Ads, Facebook Catalog, Facebook Pixel (code implementation with HTML, Javascript in online tores, blogs and booking engines).
High level user Windows (all distributions), excellent in Linux environment (CentOS, Fedora, Ubuntu, Debian), UNIX and MS-DOS.
High level programming (multiple languages​​: C, C + +, Maple, Matlab, Python, with libraries wxwidgets and OpenCV, Web Development: SQL, JavaScript, HTML5, CSS3, Java, Maven, Hibernate, PHP7, MySQL, LaTeX, shell scripting (sh, csh, bash), and low-level languages ​​such as assembler for Intel and Motorola, knowledge of SOAP, JSON, REST, JSP, XML, VHDL, Cosel. Ease in learning new systems and programming ​​object-oriented languages.
Global Management junior GNU / Linux systems.
Administration Fedora and CentOS servers, installation configuration and maintenance of Apache web server, Apache Tomcat, SMTP, SVN, MYSQL .
Editors and Development Environments used: BlueFish, Kwrite, Eclipse, Codeblocks, VisualStudio Code.
Version Control: Subversion (SVN), CVS and GitHub. Daily use SVN since April 2010 (solid knowledge of project structure and team development). Daily use of GitHub from January 2019.
Advanced knowledge of CMS Joomla 1.5.x. Installation, maintenance and development of extra functionality and customization.
Advanced knowledge in developing and customizing online shops, virtual stores, service booking based on Prestashop CMS until version 1.7.
Advanced knowledge of WordPress, installation management, maintenance and development.
High level in handling and creating databases (Access,mySQL,mariaDB)
Excellent management of Internet browsers, Mozilla Firefox, Chrome, Safari, Iceweasel, Opera, Internet Explorer, Netscape Navigator, Konqueror.
Knowledge of office: Outlook Express, Outlook 2003, Word, OpenOffice, LibreOffice, Access, Excel, PowerPoint.
ORGANIZATIONAL SKILLS
Great ability for teamwork.
Head of University group C.U.N.T.A (Col·lectiu Universitari per a Noves Tendències Artístiques).
Assembly and organization of Festa Major UAB (FMUAB 2003 and 2004), concerts, DJ equipment, bar, shelves of photography, drawing and painting of various independent artists .
Real Club deportivo Espanyol, organization and assist in Montjuïc field (3 months).
Doctor Music Festival, edition of Asturias, accreditations and organization, 2000.
ARTISTIC ABILITY AND SKILLS
Enjoys music, basic knowledge of guitar and drums, music equipment, installation and maintenance of public and private parties.
Enjoys music production programs, drawing and painting.
Inline roller, snowboard, surf.
OTHERS
Spanish Driving license type B, 2003. Own car.
High Availability to travel.